To prevent the spread of new coronavirus infection, the 57th Kiryu Yagibushi Festival, which was scheduled to be held from Friday, August 7 to Sunday, August 9, 2020, at the Kiryu Yagibushi Festival Sponsorship Has been decided. It is a great pain for everyone who was looking forward to the event, those who were preparing for the event, and the co-sponsors, but I would like to ask for your kind understanding and continued support and cooperation for the next year and beyond. Thank you for your cooperation.
Kiryu Yagibushi Matsuri
Kiryu Yagibushi Festival
A summer event to be held for 3 days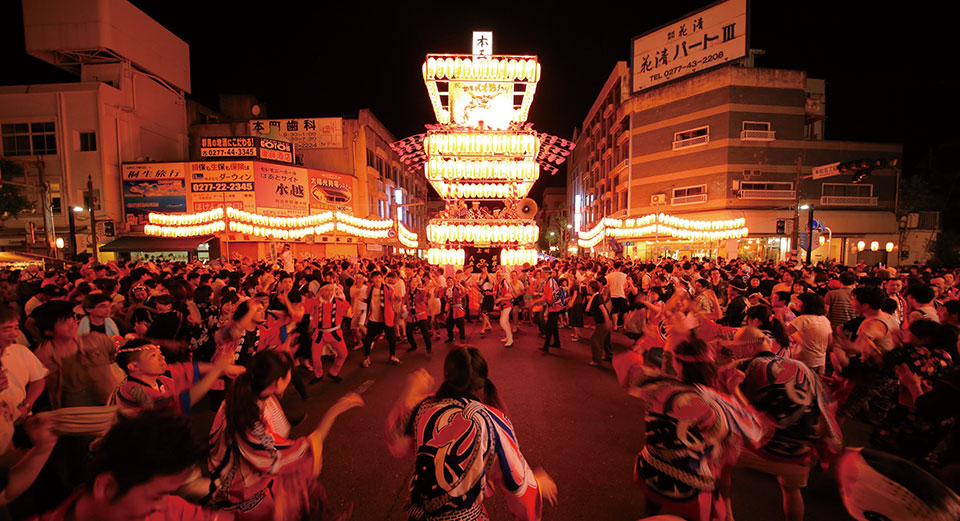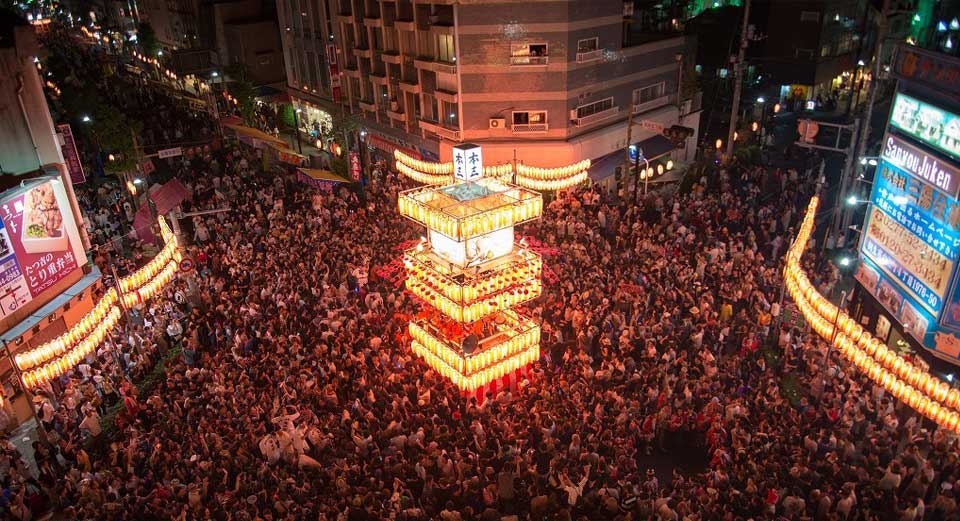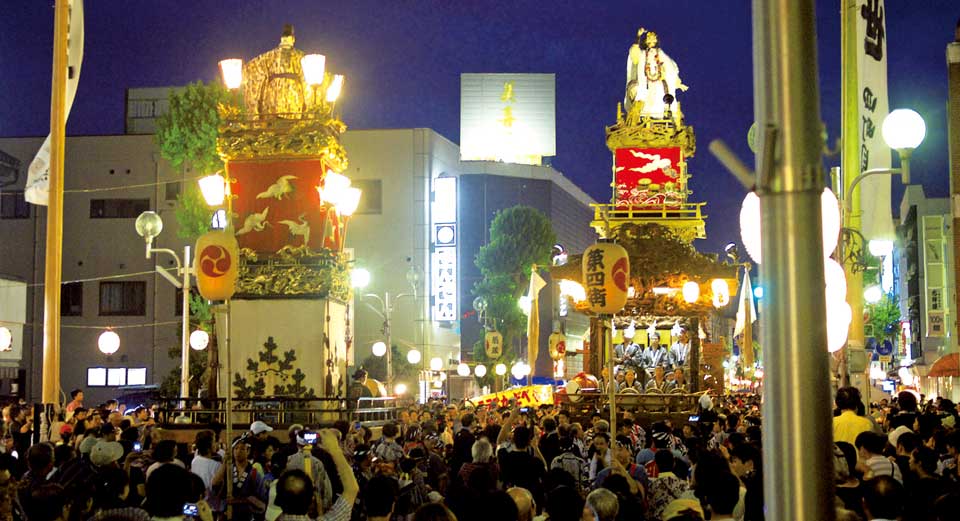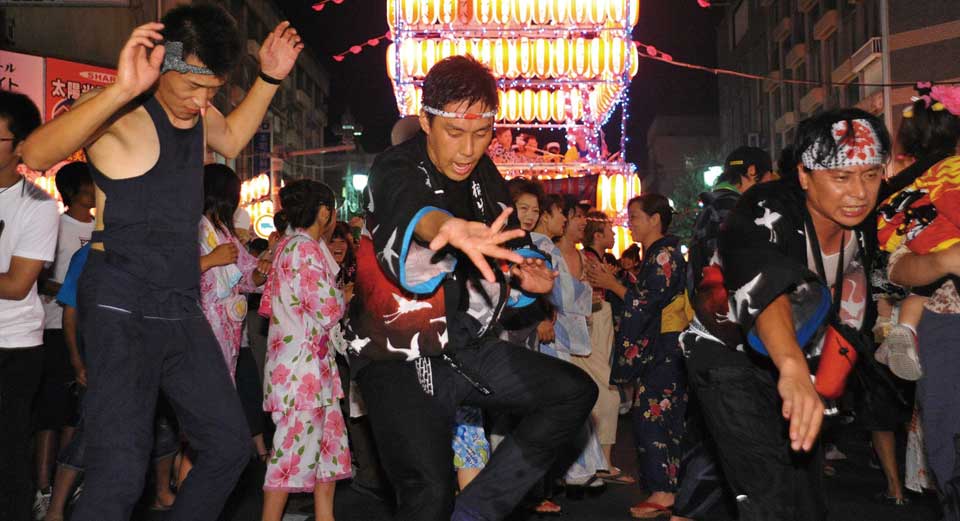 "Kiryu Yagibushi Festival" is the largest event in Kiryu City.
The city gets excited by the many tourists from inside and outside the prefecture and the local participants who were looking forward to this day.
(First Friday in August, Saturday, Sunday)
Yagibushi
Yagibushi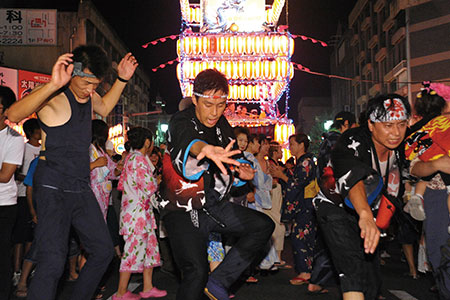 It is fun to listen, it is fun to dance. "Yagibushi" which makes up the Kiryu Yagibushi festival. Many organizations go up to the tower to show the singing voices boasting of practice and instruments techniques. The dancer surrounds the tower. There are lots of dancing groups, but the charm of Yagibushidances is the freedom to "dance anytime, anyone". There is no problem with imitation of a person! If you dance you will have more fun!
Gion matsuri
Gion festival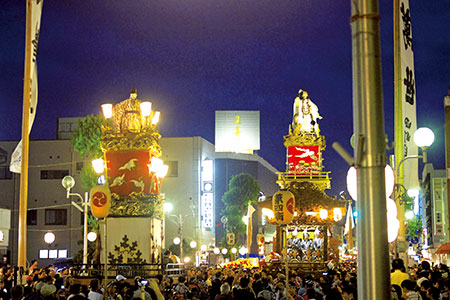 It is the roots of the Kiryu Yagibushi Festival and I really want you to experience the "Kiryu Gion" which is an important element of the festival. Traditional festivals with a history of more than 360 years have a mysterious atmosphere and are held in "chic". You can see the giant banner"oonobori" and the biggest floats in the Kanto area and enjoy listening to festival music.
Place

Kiryu city center area

Address

Kiryu city center area

Due date

Three days from the first Saturday of August every year

Organizer

Kiryu Yagibushi Festival Sponsoring Association Secretariat

Transportation

JR Ryomo Line A short walk from Kiryu Station
About 3 minutes by bus from Shin Kiryu Station Tobu Kiryu Line
Approximately 1 minute on foot from Nishikiryu Station on jomo Line
Inquiry
(advance)

Kiryu City Tourism Exchange Section

Telephone: 0277 (46) 1111 Extension line 566

Kiryu Chamber of Commerce and Industry

Phone: 0277 (45) 1201

Inquiry


(during festival period)

Secretariat of Kiryu Yagibushi Festival sponsored association

Phone: 0277 (43) 6908

link

Kiryu City Tourism Exchange Section