Judenken Area
Judenken Area
Kiryu Shinmachi important traditional buildings preservation district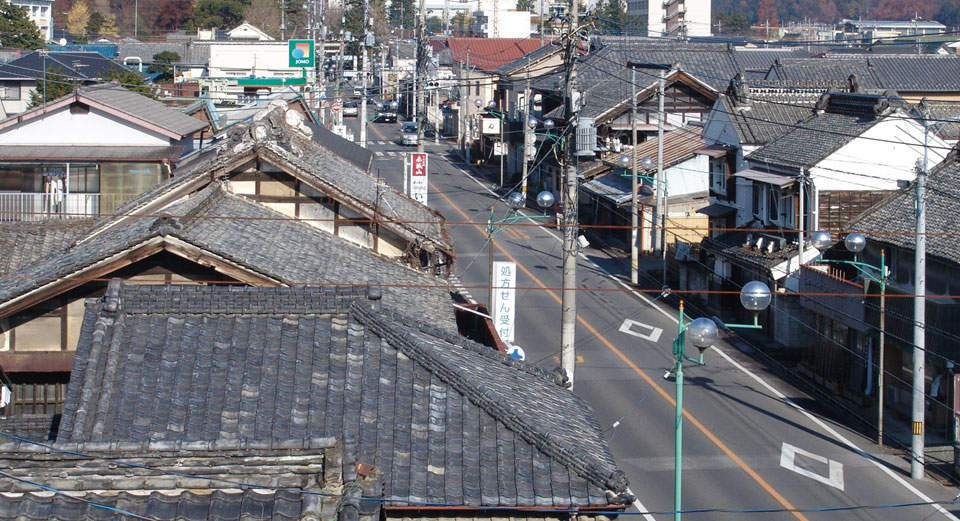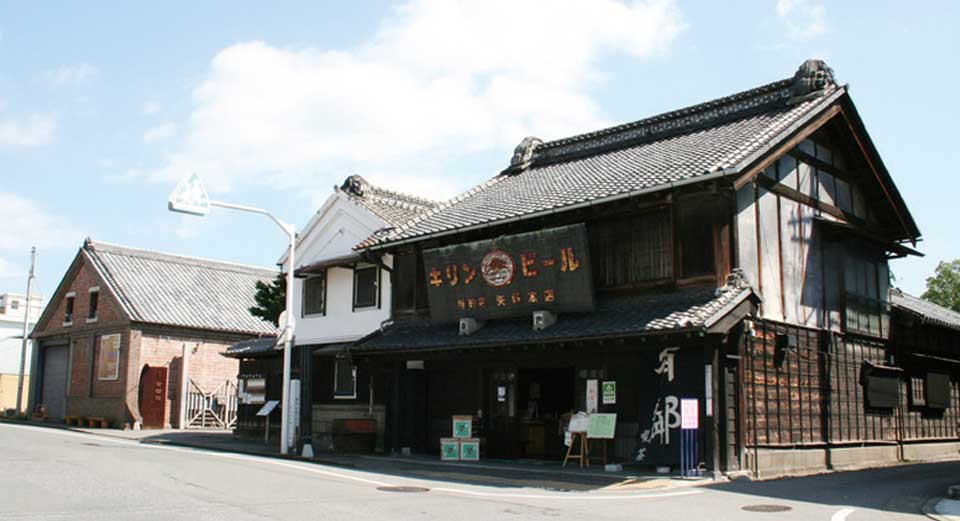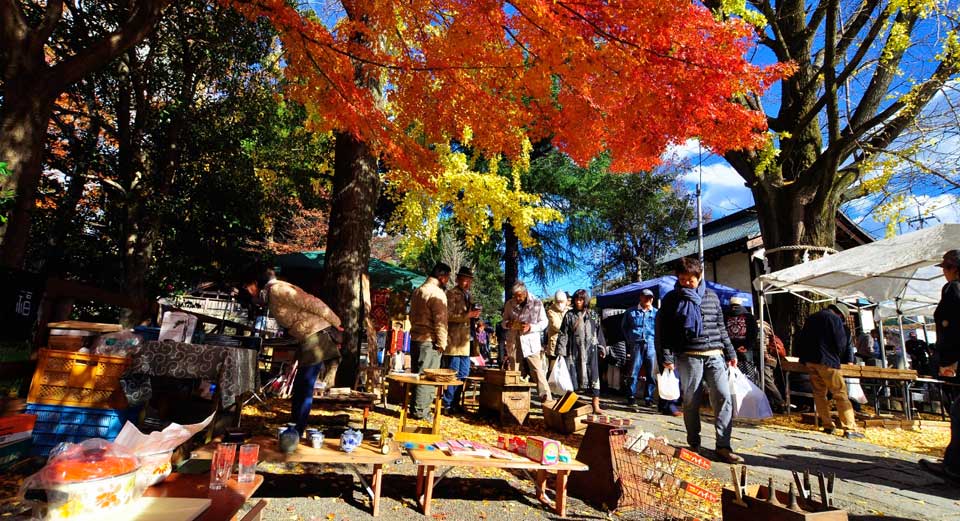 Currently the town of "Honmachi" which is the central city area of Kiryu City, was built over 400 years ago by instructions of Tokugawa Ieyasu.
While the town has changed its appearance in the long history, the area where we introduce here often shows the state of land use initially where the town was built. Since there were a lot of buildings made from the late Edo era to the early Showa era, it was selected as the fifth "Important Traditional Building Group Conservation Area" in the Kanto in 2012 (Heisei 24).
Gunma University Faculty of Engineering Alumni Memorial Hall
Gunma univ. Dousou Kinen Kaikan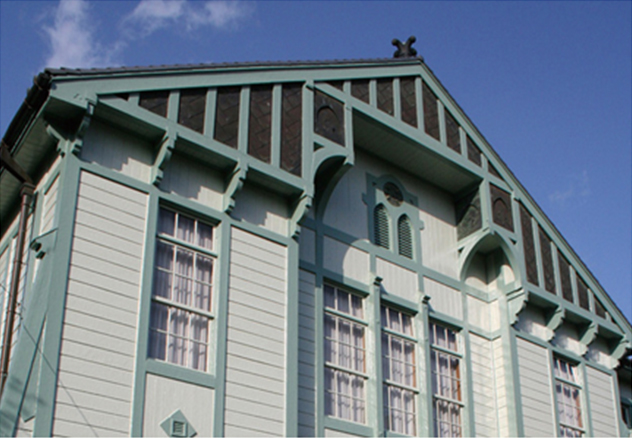 A modern building built in 1916 (Taisho 5th year). The auditorium is a colonnade, and chairs with tables used since the time of construction were still in use today. It is a photogenic spot used for many shooting such as drama, movies, magazines.
| | |
| --- | --- |
| Address | 1-5-1, Tenjin-cho, Kiryu City |
| Opening hours | 9:00〜17:00 |
| Closed日 | Saturdays, Sundays, holidays and other university holiday days and occasion days |
| Price | Free |
| Phone | 0277(30)1111 |
Kiryu Tenman-gu Shrine
Kiryu Tenmangu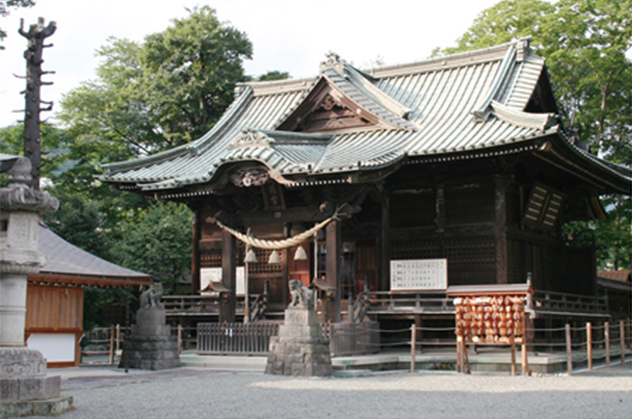 Since "Kiryu Shinmachi" was made, it is a wonderful shrine that has watched Kiryu as the starting point of Kiryu's main street "Honcho street". Because the splendid sculpture is given to the main hall and the hall of worshipers, please also look at the back side when worshiping.
| | |
| --- | --- |
| Address | 1-2-1 Tenjincho Kiryu City |
| Phone | 0277(22)3628 |
Ichi no Yu
Ichinoyu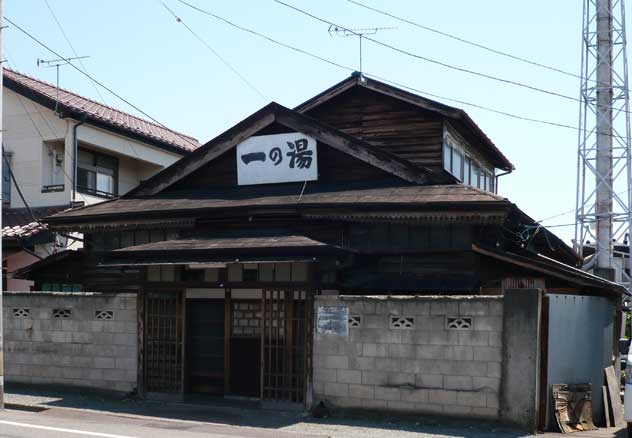 It is a nostalgic public bath that can not be said anything, originally built as a bath for female workers working in the surrounding textile factory. When you come out of the bath, it is also recommended to drink milk.
| | |
| --- | --- |
| Address | 4-35 Honcho 1 – chome, Kiryu city |
| Opening hours | 16:00〜22:30 |
| Price | 360 yen |
| Closed | 7th, 17th, and 27th monthly |
| Phone | 0277(44)4704 |
Former Soga textile new factory
Kyu Soga Orimono Shin Koujyo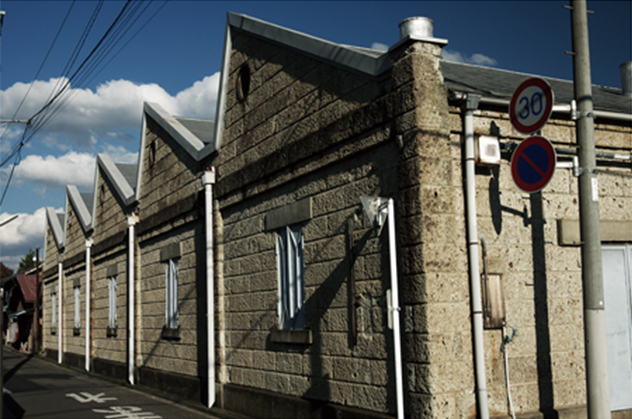 It is one of the saw roof factories found in the Judenken district, made of Otani stone produced in Tochigi Prefecture, characterized by ventilated round windows and chimneys.
Address
7-15 Honcho 1-chome, Kiryu city
Phone
0277(46)1111
(Kiryu City Cultural Property Protection Division)
Opening hours
Appearance only
Former Kakiage store (flowers Nashihara)
Kyu Kakiage Shoten(Hana no Nishihara)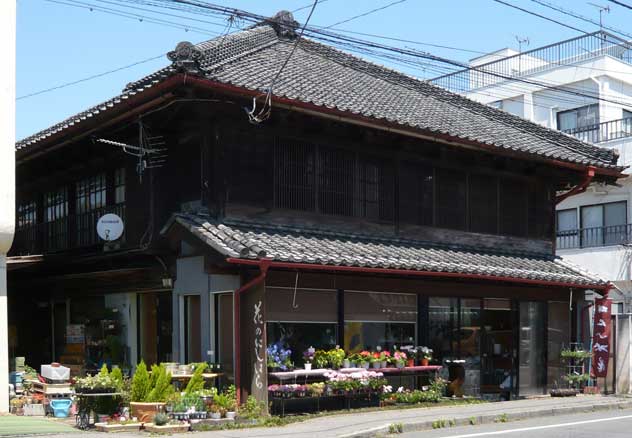 It is a shop store of "write sentence gate", a buyer who represents Kiryu in Meiji Period. As writer Sakaguchi Ango spent his later years, various episodes about Ango stay in Kiryu City.
| | |
| --- | --- |
| Address | 1-15 2-chome Honcho Kiryu city |
| Closed | No holiday |
| Phone | 0277(22)7623 |
Yurinkan / Yanoen
Yurinkan / Yanoen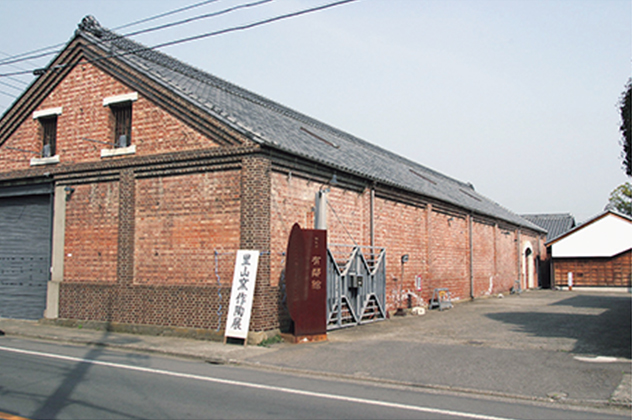 The Kura group which was used in the brewing industry which Omi merchants who had established in Kiryu in the Edo period had been operating and the stores which are still operating now are the landscapes representing this area. Yuzonkan is used as an event space for concerts and work exhibitions, and Yano garden has cafes and souvenirs.
Yurinkan
Address
6-32 Honcho 2-chome, Kiryu city
Opening hours
9:00〜17:00
Closed
December 28 – January 4
Phone
0277(46)4144
Yanoen
Address
6-30 Honcho 2-chome, Kiryu city
Opening hours
9:30〜18:30
Closed
Monday (Open for public holidays)
Phone
0277(45)2925
Kiryu Karakuri Puppet Showhouse
Kiryu Karakuri Ningyou Shibaikan/span>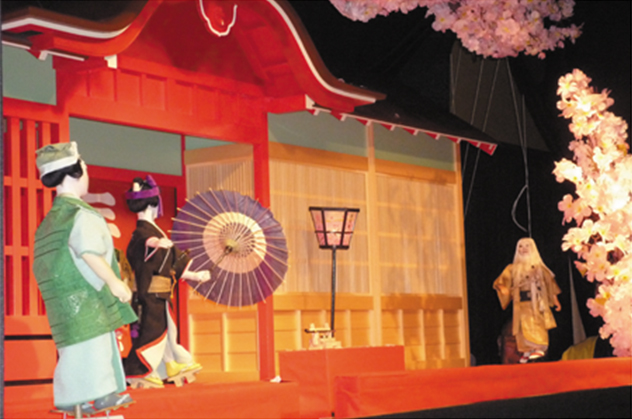 From the Meiji Period to the Showa Period, the festival of Kiryu Tenman-gu Shrine was performed grandly. In Honcho street each town is showing many programs, among them the Karakuri puppet play seems to be popular, and many records remain. The dolls that have been missing for a long time are miraculously discovered and restored very precious.
Address
2-6-32 Honcho, Kiryu City (within Yurikan)
Opening hours
10:00〜16:00
Price
Free
Production day
First and third Saturdays of every month
Staging time
10:30〜・11:30〜・13:00〜・14:00〜・15:00〜
Phone
0277(46)1111